I love including read alouds in my instruction in all subjects. I love to do read alouds during social
studies very much. If you are looking
for some great read alouds to teach social studies…you are in the right place! I have compiled a list of 15 read alouds that
are perfect to accompany your social studies lessons this year.

Why should
I read social studies books to my class?
Read alouds bring student learning to life. Students are able to see real world pictures
and gain new knowledge through visuals and text. It is very beneficial for students to be able
to see places and things that they haven't seen before. For example, if you are teaching about
landforms, you may have a student that has never seen a mountain. By reading a book about landforms and showing
real world pictures, the student is able to place a visual image with this
vocabulary word.

What are
some teaching strategies that are good for me to use with social studies?

1. Use photographs
This helps student to see visual images that can help deepen
their understanding of social studies content that may not be familiar to them.
Examples-pictures of famous people, rivers, families

2. Use real world objects
This strategy allows your lessons to be hands on even during
social studies. You can bring in items
to help students get a better understanding of social studies academic
vocabulary.
Examples- globes, artifacts

3. Integrating literacy in social studies
You can read a variety of different books that give students
the opportunity to use their reading comprehension skills in social
studies. You can include writing
activities with your lessons to encourage your students to write about the
social studies ideas you have taught.
Examples-responding to a social studies read aloud with writing

4. Building Background Knowledge
This allows you to gain knowledge about your students already
know about different social studies topics.
Examples- What do you already know about citizenship?

5. Class Discussions and Accountable Talk
Encourages students to talk about their social studies
learning. They can hold conversations
with partners and groups.
Examples- You
can get them started by giving them an accountable talk stem such as Rosa parks
is important because ______.

6. Reflection Activity
You should close out all lessons with reflection time. This allows students time to process their
new learning. You can have them turn and
talk with a partner and share what they learned. You can pick a few students to share with the
class.
Examples- What did I learn today
anchor chart, exit tickets, journal

What are some great read alouds for social studies?
Below you will find 15 read alouds that are perfect for social studies in the primary classroom. For each book, I will list the title, author, an activity
idea, and my social studies unit that matches well with 1 of my 15 units from my Social Studies Bundle.
1. Looking
at Maps and Globes by Rebecca Olien
Activity: Compare maps
and globes for similarities and differences, labeling
a map and globe freebie (you will need to download the preview)
You can view the Geography Unit here!
2. What to
Wear Dressing up Around the World by Maya Ajmera, Elise Derstine, and Cynthia
Pon
Activity: pebblego research and view different cultures of
the world, give a presentation to the class with the information
You can view the World Culture Unit here!
3.
Thanksgiving is for Giving Thanks by Margaret Sutherland
Activity: I am thankful for ____ writing activity
You can view the Holidays Unit here!
4. School
Long Ago and Today by Sally Lee
(The other titles in this set include Food, Communication, and
Transportation Long Ago and Today)
Activity: venn diagram comparing school in the past and
school now
You can view the Long Ago and Today Unit here!
5. Living
in Urban Communities by Kristin Sterling
(The other
titles in this set include Living in Rural and Suburban Communities)
Activity: foldable with headings urban, suburban, and rural
and write facts for each
You can view the Living Environments Unit here!
6. I am a
Good Citizen by Sharon Coan
Activity: Make a t-chart with the headers school, community,
and home and have students list ways they can be a good citizen in each of
these locations
You can view the Good Citizenship Unit here!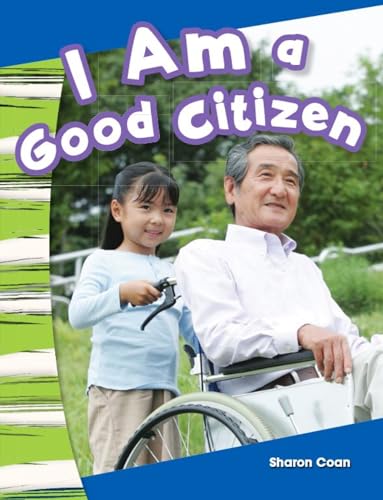 7.
Clothesline Clues to Jobs People Do by Kathryn Heling and Deborah Hembrook
Activity: write their own who am I writing for a community
worker and have a partner to guess
You can view the Community Workers Unit here!
8. Earth's
Landforms and Bodies of Water by Natalie Hyde
Activity: Make a t-chart with the headers land and water and
have students list and talk about as many as they can name
You can view the Landforms and Water Unit here!
9. Me on
the Map by Joan Sweeney
Activity: All About My World Flipbook freebie
You can view the My World Unit here!
10. What does
the President Do? by Amanda Miller
Activity: Complete
writing and fill in the blanks My mayor is, My governor is, and My president
is _____.
You can view the U.S. Government Unit here!
11.
Families by Shelley Rotner and Shelia M. Kelly
Activity: draw and label a picture of their family
You can view the Families Unit here!
12. Lily
Learns about Wants and Needs by Lisa Bullard
Activity: Using old magazines, have students cut out wants
and needs and sort them
You can view the Economics Unit here!
You can download the Economics Unit Freebie here!
13. The
Pledge of Allegiance by Scholastic Inc.
Activity: practice the pledge in class, draw a picture to
show what the pledge means to them
You can view the American Symbols Unit here!
14.
Continents in my World by Ella Cane
Activity: Using a big map, have students place a sticker on
the country where they where born and talk with friends about their native
country
You can view the Continents and Oceans Unithere!

15. Who was
Martin Luther King, Jr? by Bonnie Bader
Activity: writing to explain why this person was important to
our country
You can view the Famous Americans Unithere!
Want to learn more about my Social Studies Bundle….check out
this post with a lot more information to help you get started!
If you have not already, sign up for the Flying into Learning
Newsletter by clicking HERE!
Thanks for Flying By!
Let me know how I can help with engaging resources to help your students
SOAR!
You can pin the image below for later!