It's that time again!!!
Time to get Acquainted with your fellow teachers!!! Thank you for coming back each week and participating!!! I am feeling much better. I had some swelling in my knee but now it seems to be great!
Topic: Meet 2 of my Bloggy Friends
I thought it would be fun to highlight our teacher bloggy friends so that we can find even more teacher bloggers.
Here are my 2.
1. Shuna from Pocket Full of Kinders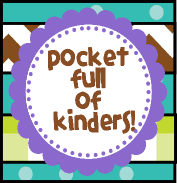 She has been such a huge help to me throughout this tpt and blogging journey. I always message her my questions I have.
I love this freebie that she has.
Lots of Dots Digital Papers Pack-Who couldn't use more clip art!!!!! She is the clip art queen!
Click the picture to grab her freebie!
2. Tamara from Mrs. Russell's Room
I can always send her a pack that needs to be edited or looked at to see if it even makes sense. She is a great bloggy friend.
I love this freebie that she has. It is good practice for learning about the sounds that "y" makes.
You can LINK up today and throughout the week!!!
I have 4 and a half days left of school. What about you?