Today was very exciting!
First of all, I won a giveaway for some very cool fall units and I am so excited!!!
Thank you Kim and Samantha!!! I will definitely be using these with my class.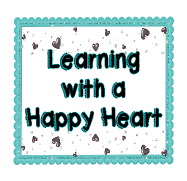 Second of all, My free product was featured in the TPT newsletter today. I was thrilled!! And now that freebie has been downloaded over 5000 times. You can get it below by clicking on the picture.
Third of all, I got boo'd by Stephany, Stephanie, and Kathi over at Primary Possibilities. You can check their blog out below.
So now it is my turn to BOO 3 of my fellow bloggers!!
You've probably all played the popular game BOO at school where you leave a ghost on someone's desk or mailbox along with a treat. Let's do the same by sharing some love from our stores…
Here's how to play. Choose a fellow blogger that has MORE followers, another that has about the SAME number of followers, and last, someone that has LESS followers.
Highlight their blogs with links to encourage others to check them out. Don't forget to let your fellow bloggers know that you shared about them.
Lastly, leave them some love by offering them a goody from your store as their "treat."
Here are the blogs that I have chosen…
These fabulous bloggers helped me with my first giveaway and I am still very appreciative!!! You can email me at flyingintofirst@gmail.com and I will send you any item from my TPT store as a "treat"!
and lastly thanks to 2nd Grade Pad for hosting the linky.