Good Morning! Its a great sunny day. The perfect day for a Firstie Friends Product Swap! I joined in with some other first grade teachers. We each partnered up and shared products. We actually used these units with our own classrooms and now we are blogging about what all happened. A special thank you goes to Cassie Carter Thompson of Adventures in Teaching . She organized and put this all together. You can check out her blog by clicking on her button below.
Check out all of the firstie friends that participated.
I had the great honor of being paired up with Deirdre Eldredge of A Burst of First
Her blog is super cute! She will be sharing about my Common Core Math Mini Books. You can check it out by clicking on her button below!
I looked through her amazing TPT store and found so many wonderful resources. I decided to pick her Phonics Printables Long Vowel Silent E Packet. We are studying long vowels and it was the perfect addition.
Here are some pics of some of the activities we completed in the unit!
This product include 5 printables for
a_e
i_e
o_e
u_e
AND 5
mixed practice printable- these include e_e
You can use these in your
classroom in a variety of ways- homework, morning work, independent practice,
small group work, remediation and more!
For each vowel set there are the
following worksheets.
-Write and Color the Picture
-Finish the
Sentence
-Word Search
-Color Vowels and Consonants
-Cut, Glue and
Match
For additional practice there is;
Word Wizard- Spinner Activity
(2 versions)
I Have. Who Has? (24 cards)
Silent e BINGO (24
cards)
Blank BINGO form to make your own BINGO!
I love love LOVE this unit!!!
You can win all of the units that were swapped by entering the giveaway below!!!
Good luck!!!
https://www.rafflecopter.com/rafl/display/31ce523/" rel="nofollow">a Rafflecopter giveaway
https://new.inlinkz.com//luwpview.php?id=393747" title="click to view in an external page.">An InLinkz Link-up
So….as you can see I got a blog makeover!!! I just love it! Thanks to Kassie Garlock of Designs by Kassie You can check out her blog here if you need a redesign!!! She was AWESOME to work with!!!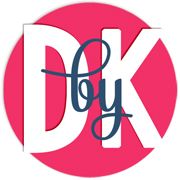 and lastly I am having my first Bundle Palooza party!!!
Anytime I host a party it will feature one of my time saving BUNDLES for only 10 Bucks!!!!
This is the Ultimate Common Core Math Standards BUNDLE for first grade. This
unit focuses on all of the CCSS Math standards for First grade. There is a
preassessment/quick check, post assessment, no prep printables, and a math
center with a recording sheet for each standard. This unit can be used
throughout the year. It can be used whole group, small group, and individually.
It is great for higher kindergarten students and great for lower level second
grade students. Your students will love the easy to use format!!!