Good Morning Everyone! I am excited to link up with Farley at Oh' Boy 4th Grade for her monthly currently linky for July! Click the button to link up too!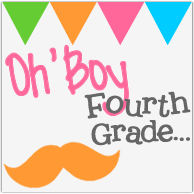 Now for my Currently July!!!
I just woke up like 15 minutes ago. My hubby was no where in sight and then I here someone cutting grass. He woke up so early to cut the grass on a Saturday morning. I am shocked. We were still up at 2am. I just woke and I am still sleepy. How does he do it?
I love to be at home and relax. Enough said!
I may go over to the waterpark. If not, I could find a pool to go jump in.
I really want a big breakfast. I know it is almost lunch, but breakfast can be eaten at anytime of the day.
I am going to clean up around the house as soon as I finish this post. I had to stop cleaning and join in on the linky first. lol
My tip was to join linky parties and giveaways. I gained so many new followers and friends from collaborating with others.
Enjoy your Saturday!